Downtown Savannah
As one of the oldest cities in the American South, it's no wonder that Savannah's well-preserved downtown is the envy of its neighbors. Every year, untold thousands of tourists flock to the area to admire its stately brownstones, imposing Victorian structures and legendary public squares. Historic downtown also serves as the anchor of the vibrant Savannah real estate market. Learn more about what makes this part of town so special for prospective homebuyers.
Where Is Savannah's Historic Downtown?
Traditionally, Savannah's historic downtown is defined as a quadrangle that's bounded by the Savannah River to the north, Martin Luther King, Jr. Boulevard to the west, Broad Street to the east and Duffy Street to the south. For reference, Duffy Street runs close to the southern edge of world-famous Forsyth Park. This rather broad area contains the Savannah Historic District, a smaller zone that was set aside as a National Historic Landmark District in 1966. Generally speaking, "historic Savannah" was built out prior to the start of the Civil War.
Early History: Expanding South
In the opening years of the 18th century, Savannah's earliest structures grew up along the peaceful banks of the Savannah River. As a tailor-made port site, the river supported a variety of manufacturing workshops, shipping facilities and other economic engines. While many of the city's 18th-century industrial buildings are gone, an extensive collection of residential and commercial brownstones remain.
River Street, Bay Street, Bull Street and other pedestrian-friendly thoroughfares support thriving businesses and cozy walk-ups in three-story and four-story structures. While most of the area's buildings are protected by the National Historic Landmark District, it's possible to find Savannah real estate listings for spacious condos and the occasional single-family home within walking distance of the city's riverfront.
Civil War and Beyond: Recovery and Refinement
The trauma of the Civil War put a temporary halt to Savannah's southward expansion, but activity picked up during the late 19th century. As the city's educational institutions, service sector and art scene developed, the area around Forsyth Park sprouted a collection of majestic Victorian, Plantation and Beaux-Arts structures. On side streets like Bolton Street, Barnard Street and Gwinnett Street, prospective homebuyers can find attractive, historic single-family homes at surprisingly affordable price points. On major thoroughfares like Abercorn Street, beautiful condo spaces and bungalows predominate.
The growth of Savannah College of Art and Design has been especially welcome here. Throughout the late 19th and early 20th centuries, this Victorian District was a hotbed of youthful experimentation and artistic freedom. The area's population remains young and diverse, so residents can soak in its legendary energy without missing a beat.
Savannah Real Estate Styles in Historic Downtown
From 18th-century brownstones and bungalows to 100-year-old Victorian structures and towering Georgian mansions, historic Savannah real estate listings come in all shapes and sizes. If you're looking for a home in the city's historic downtown district, you have a good chance of securing a landmarked property. In addition to providing a memorable abode for your family to grow, it could increase your home's resale value in the years ahead.
Finding Savannah Real Estate Listings in Historic Downtown
The Savannah historic downtown area begs you to discover its history, charm and beauty. Once you arrive here, you'll find plenty of excuses to stay. To learn more about the area's Savannah real estate options or to schedule a home viewing, fill out our on-site contact form or call the Savannah Historic District Real Estate 411 office directly at 912-335-4533.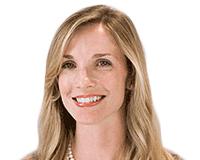 Author:
Summer Roberson
Phone:
912-344-8445
Dated:
April 27th 2016
Views:
11,187
About Summer: ...