The Landings At Modena Island Skidaway
While The Landings is known for its collection of distinctive subdivisions and communities, one of its neighborhoods stands out from the rest: Modena Island, a beautiful parcel that contains just over 50 acres of residential space and offers unparalleled access to the beautiful marshes, wetlands and beaches that surround it. With just one major road and over a mile of direct water frontage, this island offers incomparable opportunities to prospective homebuyers. Find out what's so special about The Landings homes at Modena Island.
A Closer Look at The Landings Real Estate at Modena Island
Modena Island is among the smallest subdivisions in The Landings. It consists of about 50 lots on just over 50 acres of developed land. A number of undeveloped parcels remain near the island's interior, but these are unlikely to be built upon in the near future. While Modena Island's population fluctuates seasonally, it sits between 75 and 150 at any given time. Most residents are recent retirees, second-homeowners and senior managers who enjoy its majestic seclusion and impressive views.
One of the most impressive features of The Landings real estate at Modena Island is the area's unusual microclimate: Unlike the Savannah mainland, Modena Island is completely surrounded by relatively deep water that remains fairly cool throughout the warm months. As such, it's often as much as 10 degrees cooler here than in interior settlements like Pooler and Richmond Hill.
Modena Island: An Unparalleled Gem Among The Landings Communities
Like a number of The Landings communities, Modena Island is gated and highly private. Modena Island Drive, the only public thoroughfare, winds amid stately pines and pristine marshes between the island's tips. The island was once part of a vast parcel called Modena Plantation and retains the "Old South" charm that homebuyers expect from such an exclusive neighborhood. Virtually all of its homes have access to deep-water boat docks, and the commercial heart of The Landings is just a short drive to the south. Community amenities like Deer Creek Golf Course, The Landings Golf Course, Marsh Observation Tower and Landings Harbor Marina are close at hand as well. For residents with an interest in marine biology, the Skidaway Institute of Oceanography occupies a secluded parcel nearby.
The Landings Homes at Modena Island: Luxury, Seclusion, Beauty
Modena Island's large homes offer two to three floors of residential space and ample yards for all manner of outdoor activities. Many residents improve their lots with extensive patio spaces and boathouses. Others spend the bulk of their time on the Wilmington River or Wassaw Sound. No matter what hobbies its residents enjoy, Modena Island is the region's gold standard for leisure and luxury.
Prospective homebuyers who wish to secure their claim to The Landings homes at Modena Island should speak with experienced real estate agents who understand the subdivision's unique market. Due to Modena Island's distinctive charm, it's rare for its homes to remain on the market for very long.
Learn More about The Landings at Modena Island
Each of The Landings communities is exclusive and attractive, but no other part of the development offers such effortless luxury amid such beauty. Modena Island residents live in some of the Savannah area's finest homes and enjoy access to a full range of recreational and cultural amenities. Prospective homebuyers who wish to reserve a special piece of The Landings real estate would do well to speak with a local real estate agent who can find available lots at the right price points.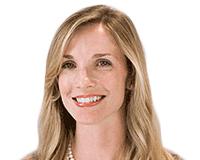 Author:
Summer Roberson
Phone:
912-344-8445
Dated:
April 27th 2016
Views:
7,195
About Summer: ...